1/20 ADMIRAL GRAF SPEE MODEL
(by William Terra, Maine, USA)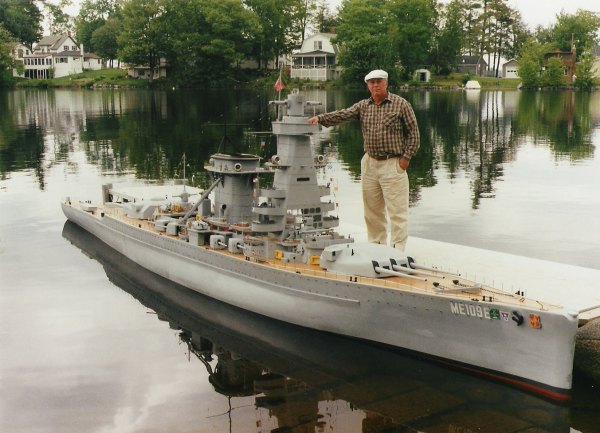 You read right, this Admiral Graf Spee model was built to 1/20 scale. In other words, it is over 30 feet (9 meters) long!! After three years of hard work William Terra came up with this giant. The model was built like a canoe using 1-4 inch bass wood strips and then covered with fibreglass. The beam is 52 inches (1.32 meters) and the weight around 700 lbs. (317 kg). This is not a common model but a real ship that can reach a speed of 15 knots thanks to a 15 hp outboard engine located under the after turret. Even more incredible is the fact that the ship is managed by a crew of two men sited amidships behind the foremast and the funnel.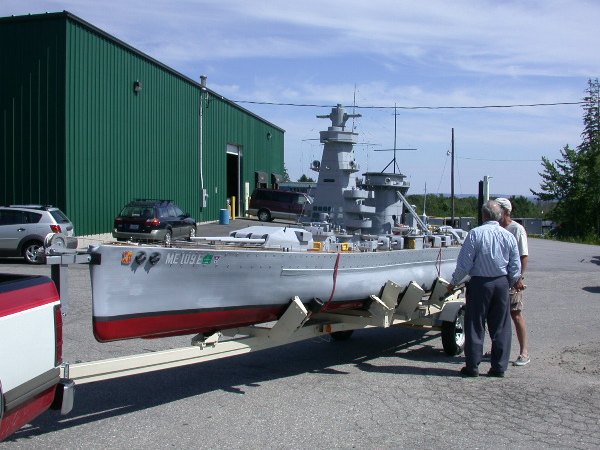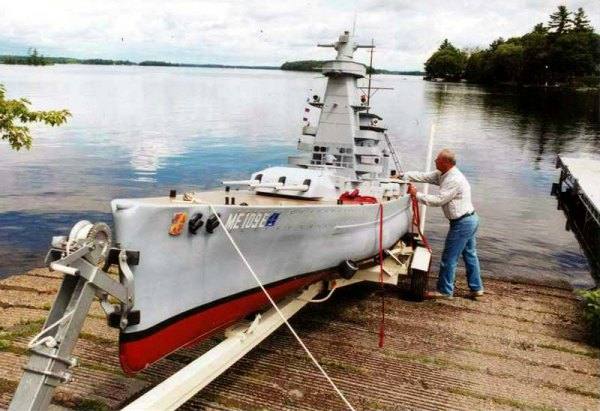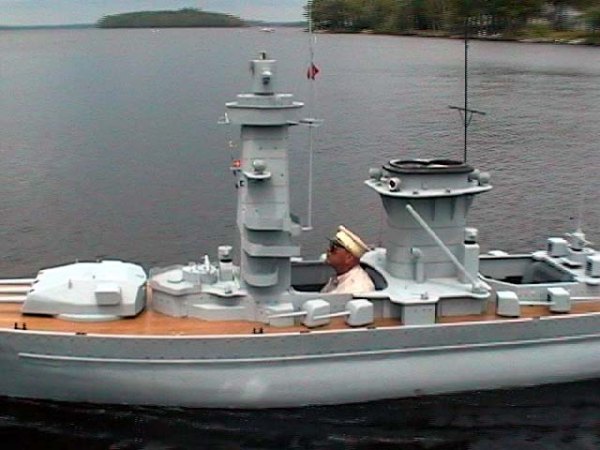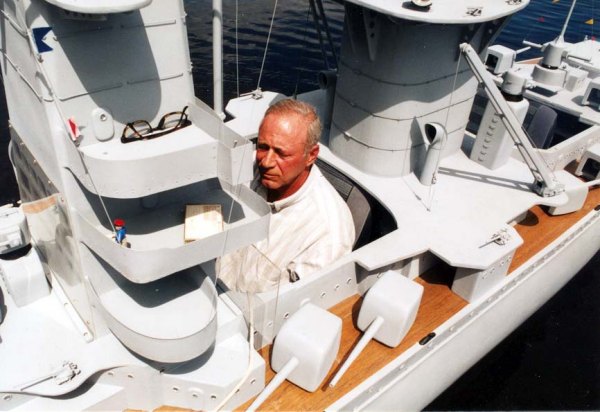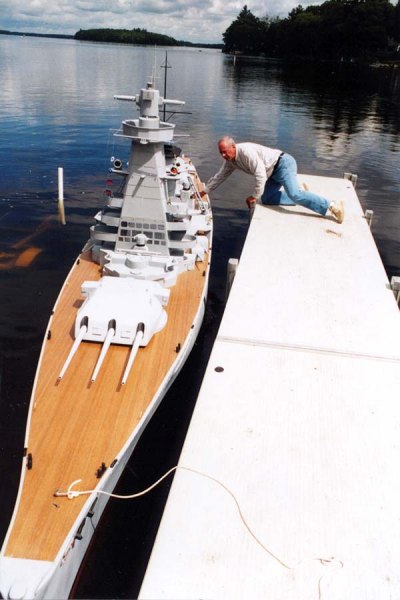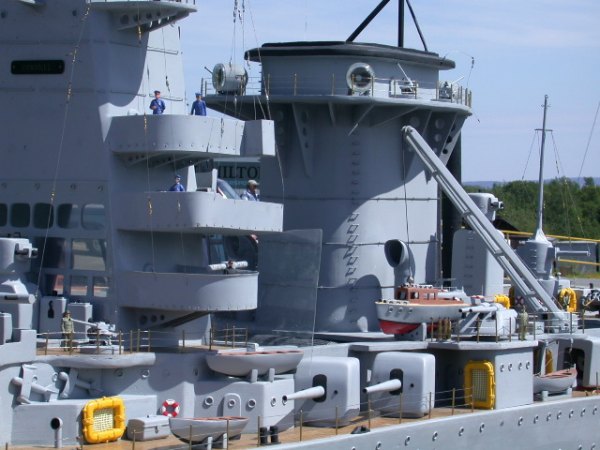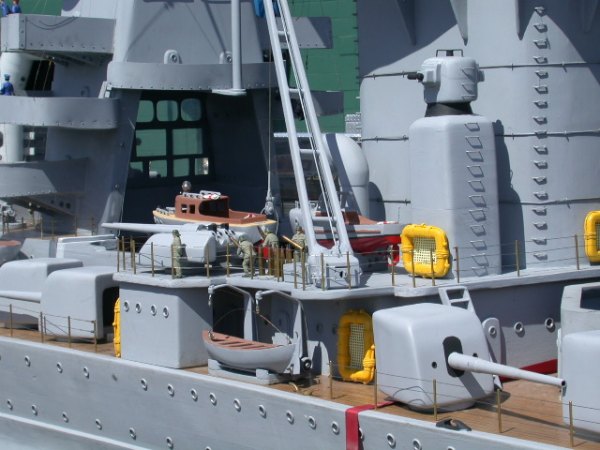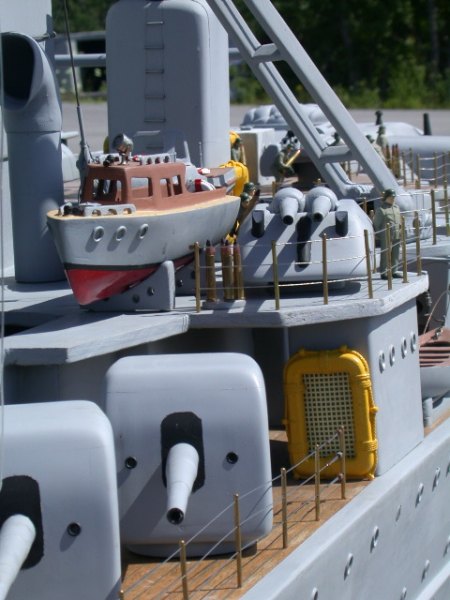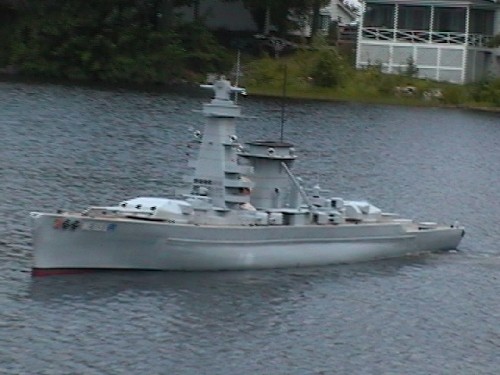 ---

BOOK:
The Battleship Bismarck.
The Complete History
of the Ship.
---

Naval & military gifts.
---