Title: Prinz Eugen im ersten Gefecht.

Author: Fritz Otto Busch.

Publisher: C. Bertelsmann, Gütersloh.

Publication date: 1943.

Language: German

Format: Hardcover, 92 photos, 2 maps, 2 drawings, 324 pages.

Comments: Prinz Eugen im ersten Gefecht (The First Battle of Prinz Eugen) is one of many books Korvettenkapitän Fritz Otto Busch wrote during his naval career (1912-1945) and in the post-war period (1945-1960). It deals with Bismarck's Atlantic sortie and includes many rare photos. The author served aboard the Prinz Eugen during Operation Rheinübung and was a direct witness of the battle of the Denmark Strait. Although a few viewpoints of the Third Reich are briefly cited (note that it was published in 1943!), the book is overall a classic which every sailor and lover of naval history can enjoy without being offended. It was written for young men, but old-timers will also be piped aboard "The Prince". The style is wonderful and virtually allegorical in its description of the sea and the sky, and life and death on board of this legendary ship. This book is a true literary naval classic and an historical document that transcends times and political viewpoints. It is no longer in print and certainly very hard to find.

Contents:

· Der Schwere Kreuzer
· Der Flottenchef kommt an Bord
· Wir laufen aus!
· Von Norwegen zur Dänemarkstraße
· Das Gefecht in der Dänemarkstraße
· Wie wir die "Bismarck" zum letzten Male sahen


Sample pages (from the original book).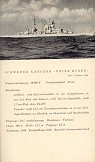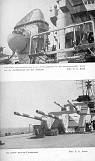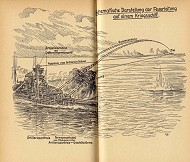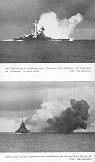 Ordering Information
You can purchase a modern reprint of "Prinz Eugen im ersten Gefecht", which has been fully transcribed/edited and it is now available at LULU by clicking on the following link:

ORDER HERE